I am fleerance system engineer. working in Osaka(大阪), Kobe(神戸), Hyogo(兵庫), Nishinomiya(西宮) in Japan.
Web site programming, building shop site.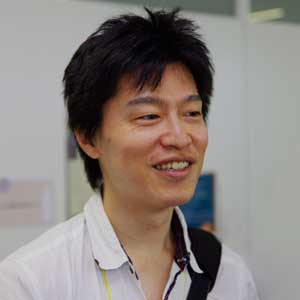 Uemura Takashi
Japanese name: Uemura Takashi 上村崇 (うえむらたかし)
Fleerance Web Enginner、Programmer(Self-Employed)
born in 1974/4
living in Nishinomiya, Hyougo, Japan
usually working in Co-working space in Syukugawa, Nishinomiya.
I can
create Web Site with PHP
PHP flamework such as Laravel, FuelPHP, CodeIgniter, CakePHP
WordPress, GRAV, CMS, making plugin.
build shopping-cart system(EC-CUBE4、SoyCMS、CS-Cart、Welcart)
build Linux Server、LAMP environment(Apache, nginx, MySQL, MariaDB, php)
setting Web Server、database、performance tuning.
please see more about
my output
page.
I can also do but not enough experience
developing application with Excel VBA
Microsoft tool such as C, C++, C#
I can also do but no experience
I can't do
product desin, using tools with Adobe products.
Certification
passed Class I Information Technology Engineer Examination.
ORACLE SILVER
Technical engineer(network)
SNS